Regular price
$49.99 USD
Sale price
$49.99 USD
Unit price
per
Sale
Sold out
Ultimate Vapor Enhancer: Volcano Hybrid Bubbler for Cooler, More Humidified Sessions
Introducing the Volcano Hybrid Bubbler: a game-changer for your vapor experience! With this innovative accessory, you'll enjoy cooler, more humidified vapor, enhanced efficiency, and unparalleled vapor quality.
Designed for use with the Volcano Hybrid, simply attach the Bubbler using the medium-sized O-ring for a perfect fit.
Product includes the needed O-Rings for the perfect fit!
Inspired by a renowned product, this clone offers the same incredible benefits at an affordable price.
Made with precision and care in Mainland China, the Volcano Hybrid Bubbler is your ticket to a truly exceptional vaping experience. Upgrade your sessions today!
Shipping Information:
This item ships directly from our warehouse located in Frederick, Maryland via USPS. Items should arrive within 2-5 days once shipped. We appreciate your patience and understanding as we strive to deliver your Volcano Hybrid Bubbler Attachment as swiftly as possible.
Order is shipped in one package containing the following:
Volcano Hybrid Bubbler in Bubble Wrap and Box.
3-6 O-Rings to ensure the proper fit for your Bubbler.
Instructions for on how to use the Bubbler.
Origin: Mainland China

Where to find the correct O-Rings if you already have one?
https://vapewidgets.com/products/volcano-hybrid-bubbler-o-rings-high-temp-resistant-multi-size-pack
O-Ring Instructions:
Get ready to take your Volcano Hybrid sessions to new heights with VapeWidgets' Volcano Hybrid Bubbler and the included O-Rings! Just follow these simple and enjoyable steps:
Fill the Volcano Hybrid Bubbler from the top using a blunt syringe or at the sink, ensuring that the water covers ONLY the internal vents of the Bubbler's TOP chamber.

Swap out the BLUE O-ring that came with your Easy Valve Herbal Chamber for the smallest RED O-ring provided. Secure the Volcano Hybrid Bubbler onto the Easy Valve Herbal Chamber by pushing down and twisting until it's fully seated. When correctly installed, you'll see a slim seal line between the Bubbler and the Easy Valve Herbal Chamber, and the Bubbler won't wobble or be loose. If it's not snug, try a slightly larger O-ring to achieve the perfect fit.

Time to enjoy! Use your Volcano as you typically would, but remember not to overfill or squeeze your bag when it's attached to the Bubbler. Now you're all set to experience top-notch vapor quality with your upgraded Volcano setup! Happy vaping!
Share
View full details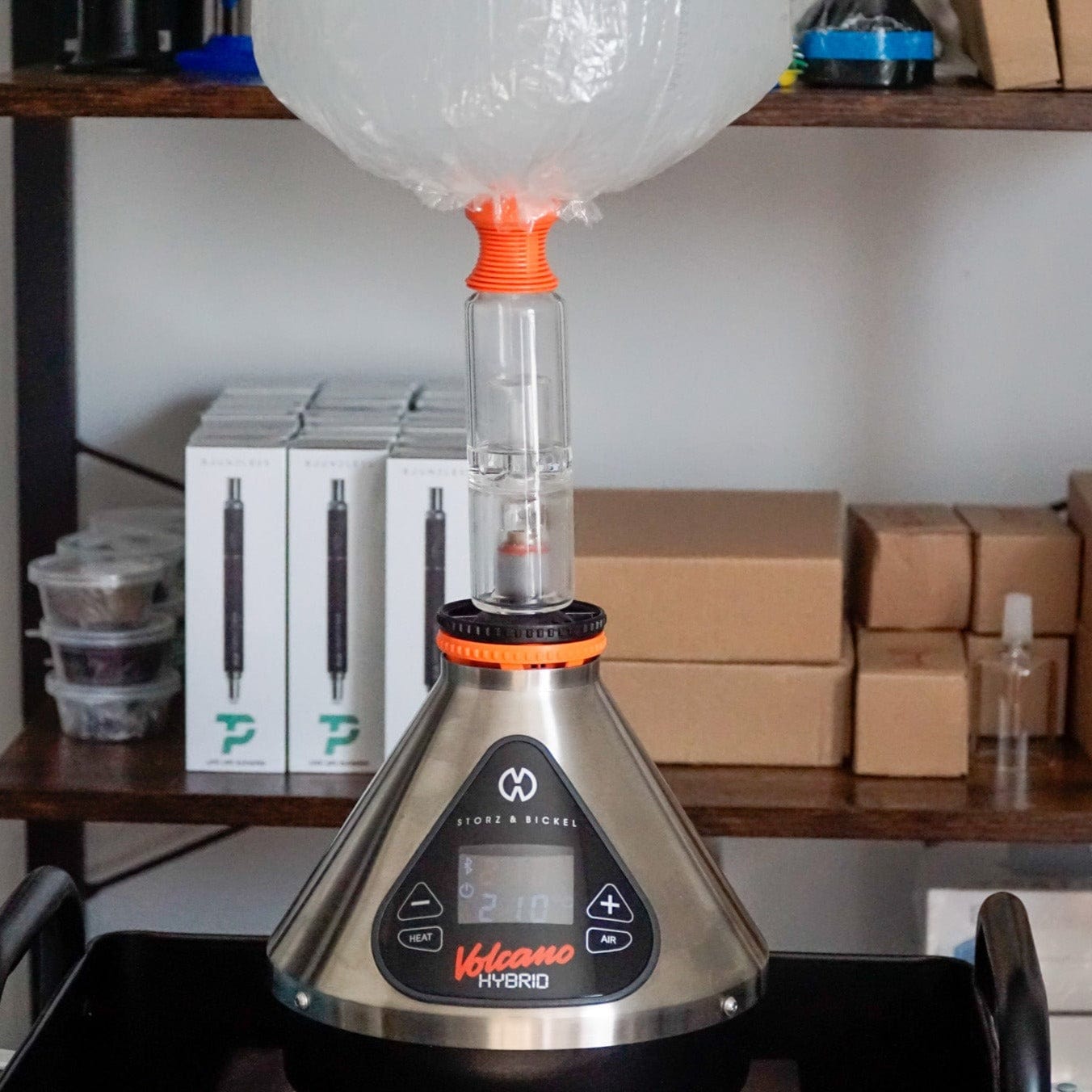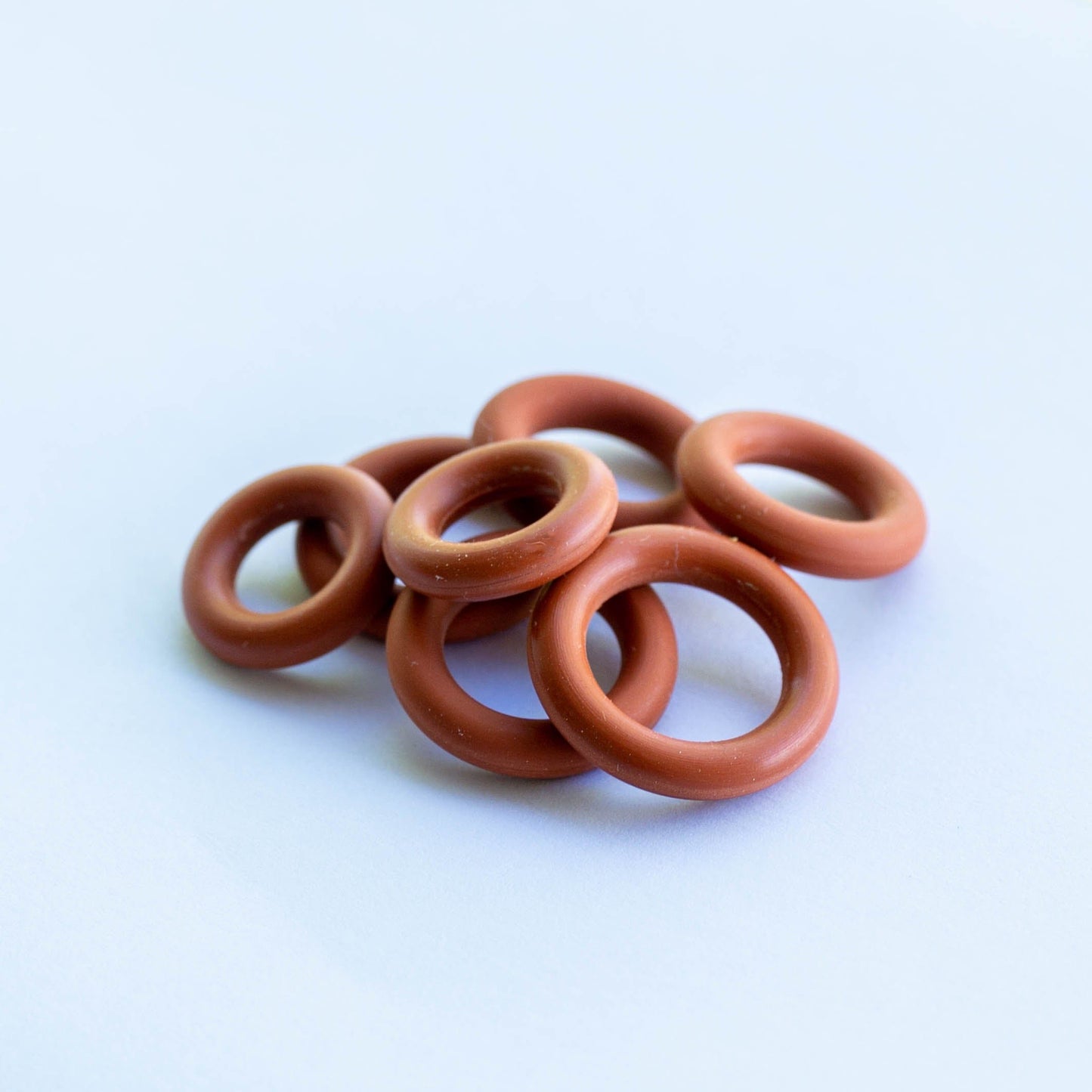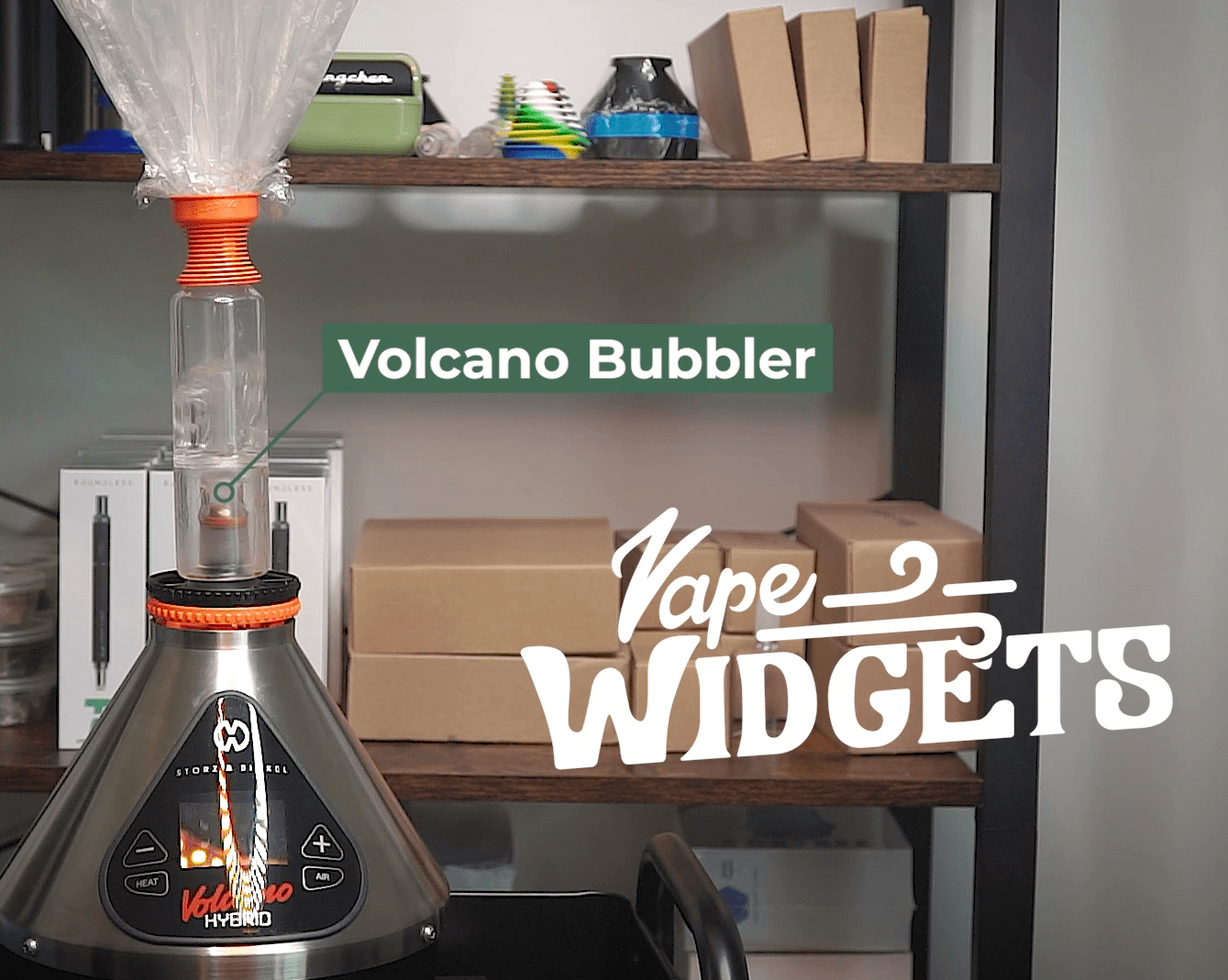 Bubbler
Really did not expect the quality of the vape….but it is WAAAAAY better! Well worth the investment!
I've missed out on this for how long?
This is the best addition to the volcano . Enjoying every pull. Works well with the whip! I haven't used the balloon bags as I need to get new bags, will probably purchase some soon.
Game Changing
The bubbler attachment improves the volcano experience by so much, I'm amazed that there isn't an official volcano version. This bubbler made me fall in love with my volcano again - it makes the vapor humid, so no more harsh dry hits. As a bonus it also helps keep your bags clean. Finally they have excellent customer service - 10/10 - it's an absolute must have if you can afford a volcano
This is a well made bubbler!!
This bubbler absolutely knocks it out of the park! Way cheaper than both of the Magma bubblers and it after 1 week of use it appears to extent the vape session 2 fold. Somehow the vapor is cooled down too. They need to market the heck out of this product because it's a real game changer in regards to taking care of your lungs.