Regular price
$109.99 USD
Regular price
$109.99 USD
Sale price
$109.99 USD
Unit price
per
Sale
Sold out
ALL MODELS NOW BACK IN STOCK!
Unleash a New Era of Volcano Vaporization with the Glacier Tube - Freeze Coil and Water Bubbler. Elevate your vaping experience to sub-zero levels with this groundbreaking accessory, set to revolutionize the way you enjoy your Volcano. Launching in Mid-Late September, this eagerly anticipated product is here to redefine your vaporization rituals.
Designed for the discerning connoisseur, the Glacier Tube is a glass bubbler meticulously engineered to complement your Volcano Hybrid, Classic, or Digit, featuring an easy valve system for effortless compatibility. It's time to experience vapor in an entirely new light.
Key Features:
Percolation System with Water Trap: Enjoy the power of percolation with the integrated water bubbler, ensuring smooth, filtered hits every time while maintaining peace of mind with the built in water trap to prevent water from reaching your volcano oven.

Glycerin-Filled Coil: The unique glycerin-filled coil technology cools down your vapor post-percolation, delivering an exceptionally chilled inhale.

Variants to Suit Your Style: Choose between two variants - one with a bubbler and freeze coil, and another featuring the freeze coil only. Tailor your experience to your preferences.

Unparalleled Versatility: The Glacier Tube supports both bag and whip use, offering versatile options for extraction and inhalation.

Effortless Maintenance: Cleaning is a breeze with standard Isopropyl alcohol, and the permanently installed glycerin eliminates the need for replacements.
What's in the Box:
Glacier Tube
3 O-Rings for Secure Attachment
Vapewidgets.com Stickers of the Month
User Manual
Prepare to elevate your Volcano experience to extraordinary heights with the Glacier Tube. Whether you're a long-time enthusiast or a curious newcomer, this accessory is poised to redefine your vaporization journey.
Sub-zero bags await - seize the opportunity to transform your Volcano sessions forever. Your journey into the world of ultimate vaporization starts here.
Warranty:
One replacement Glacier Tube will be offered for free for any broken glass incident within 18 months of purchase.
Share
View full details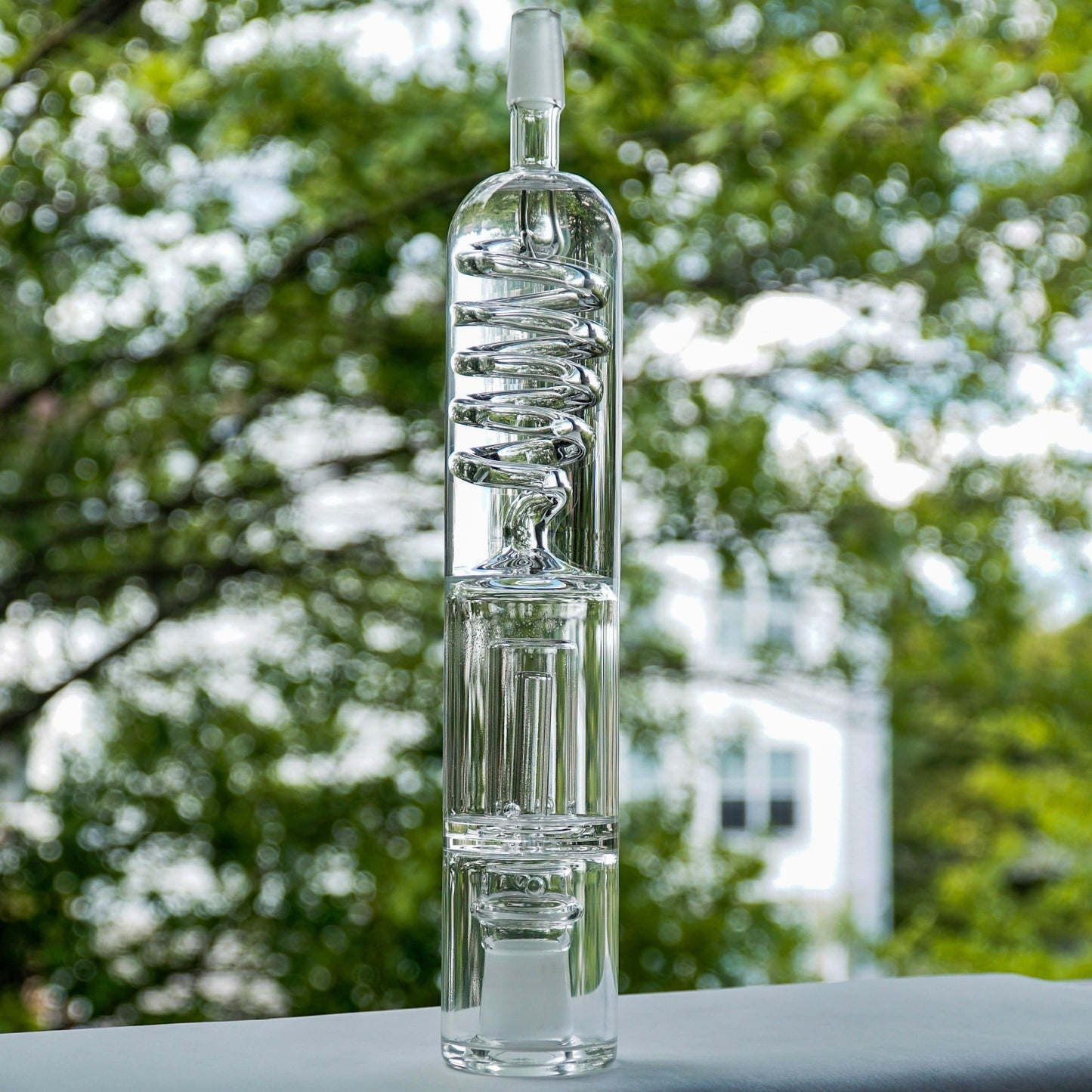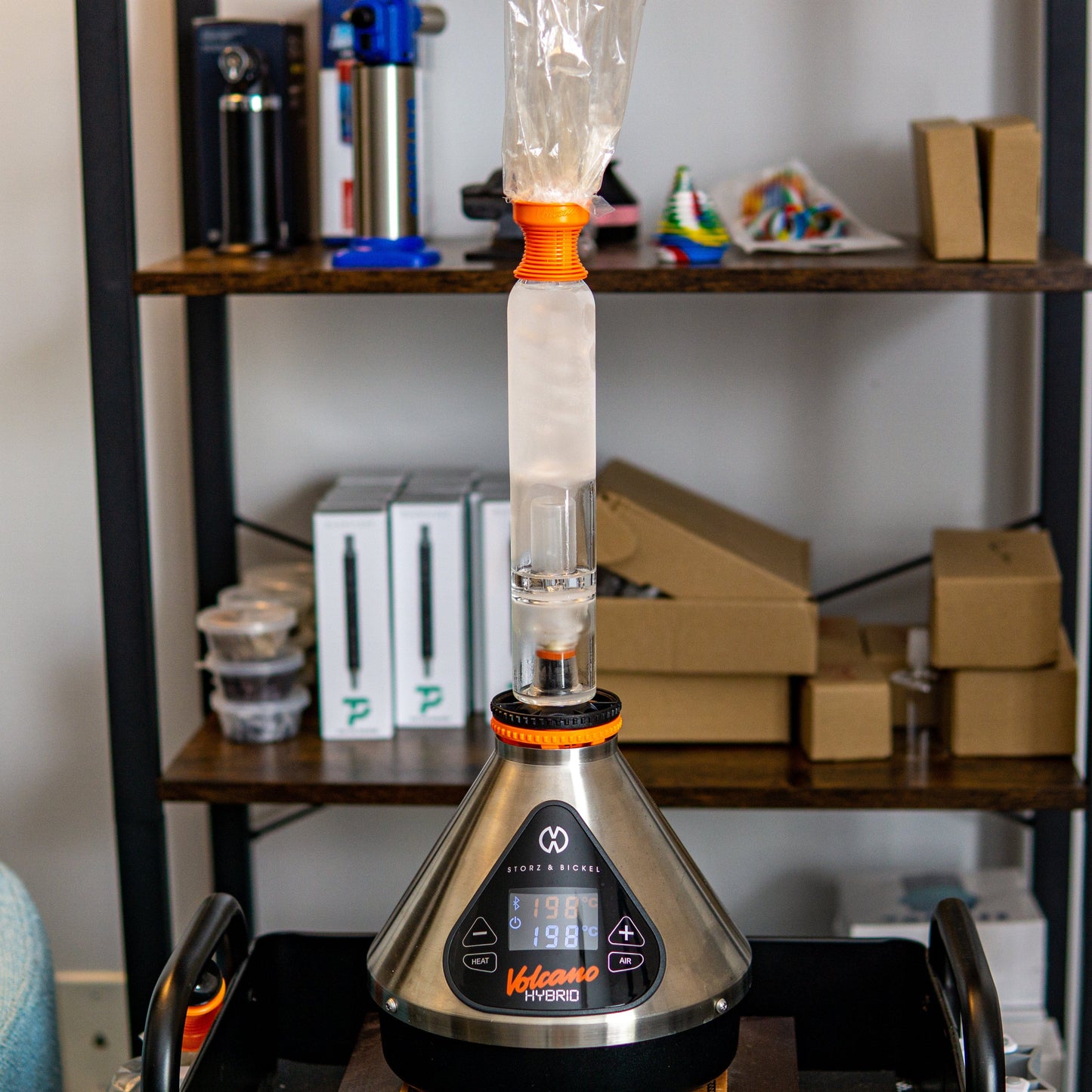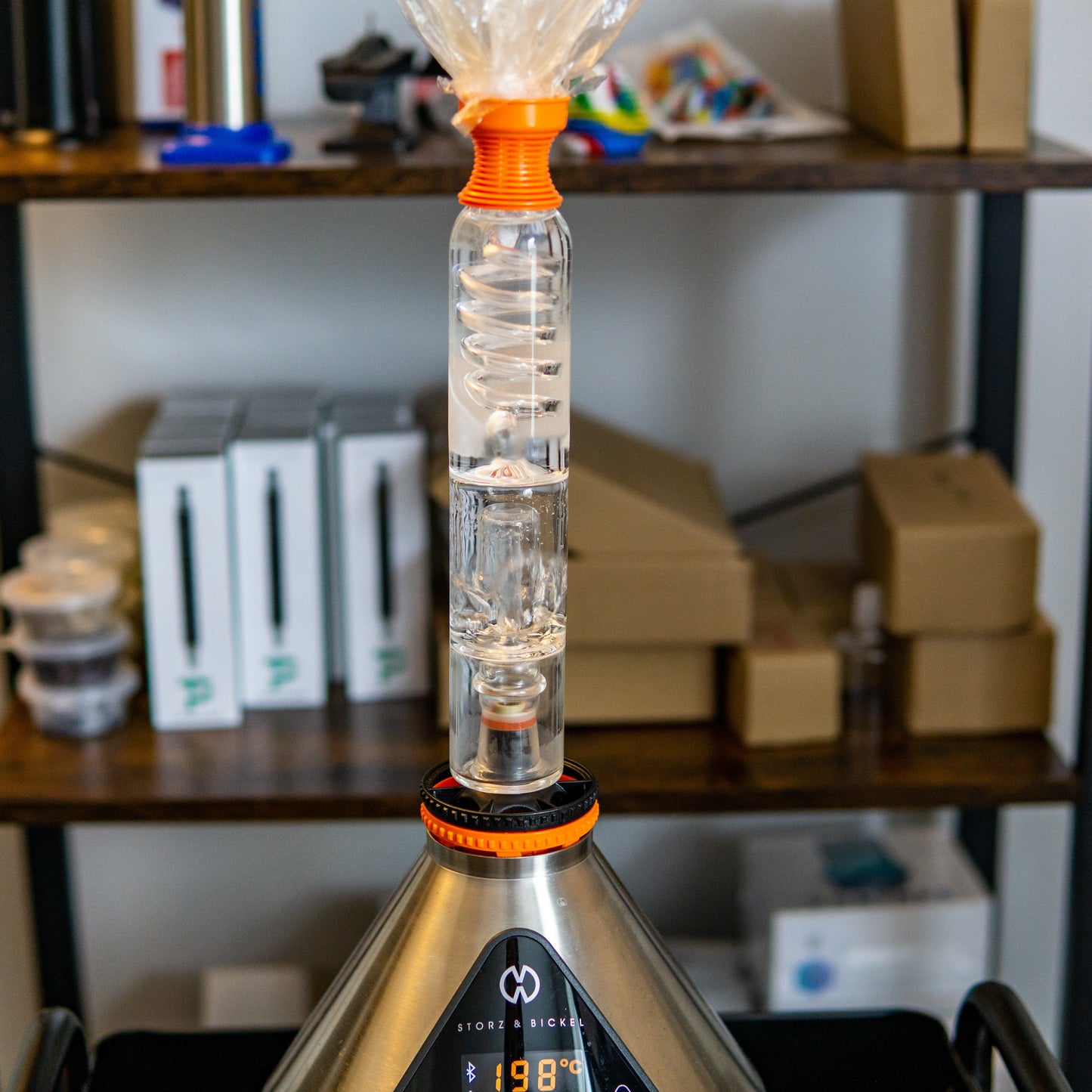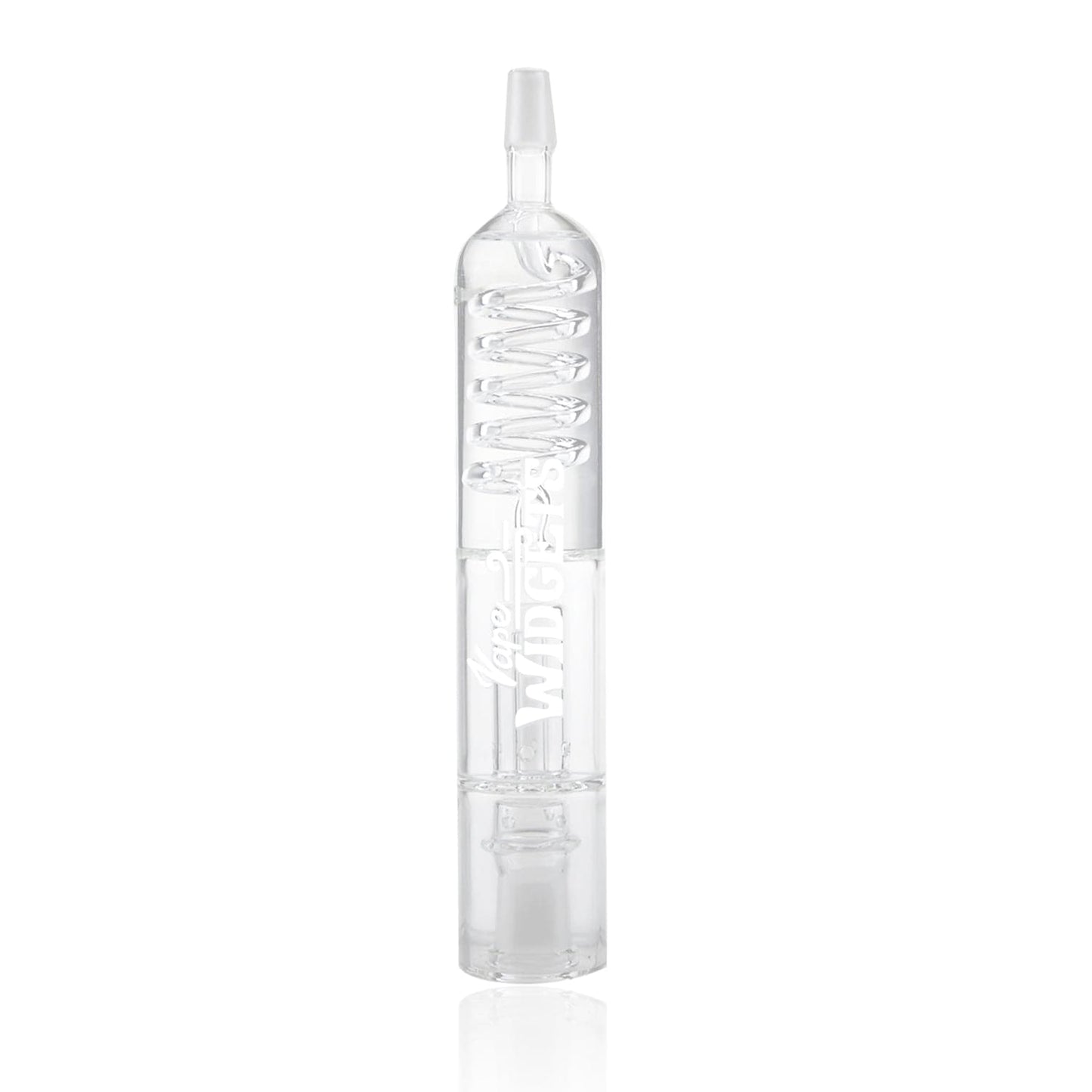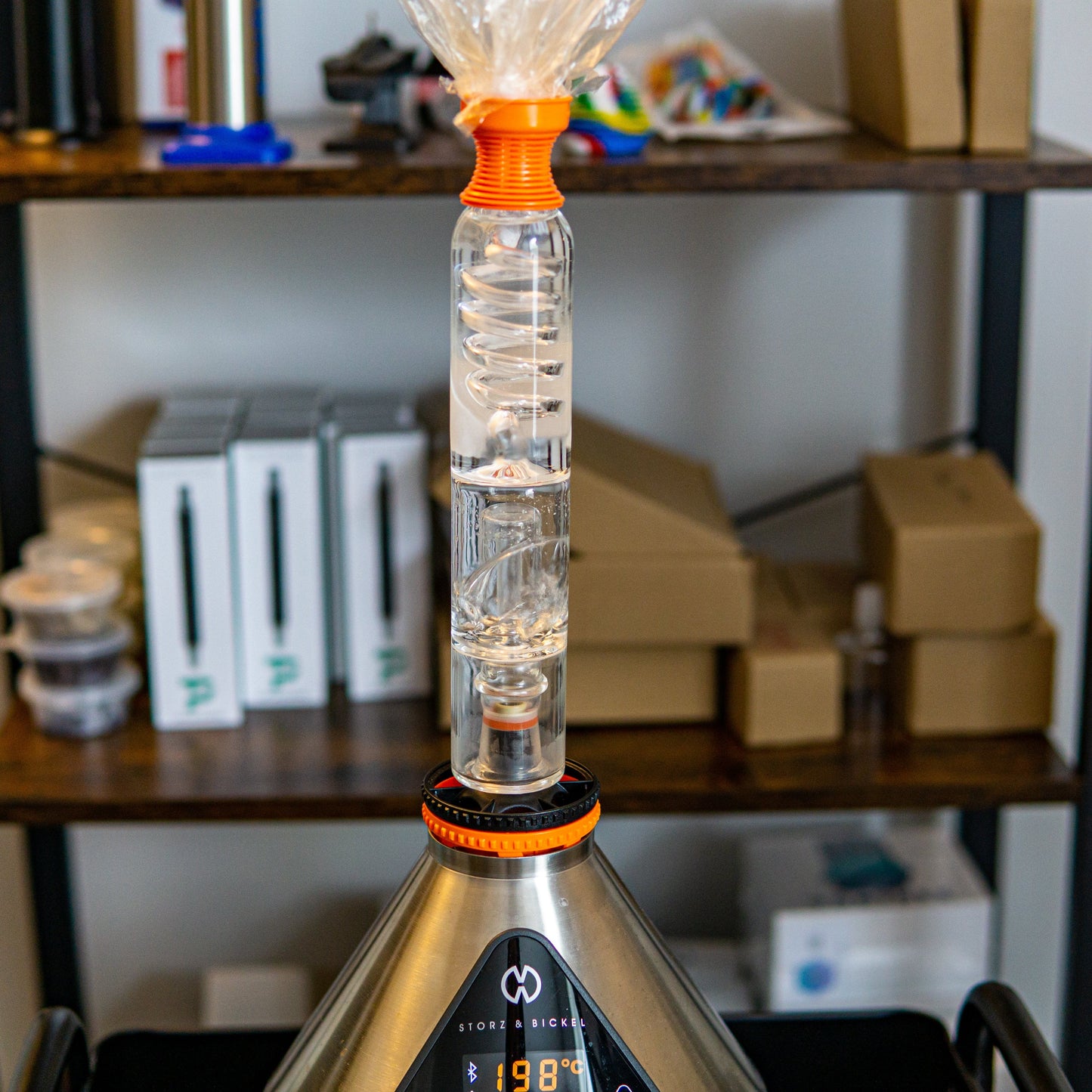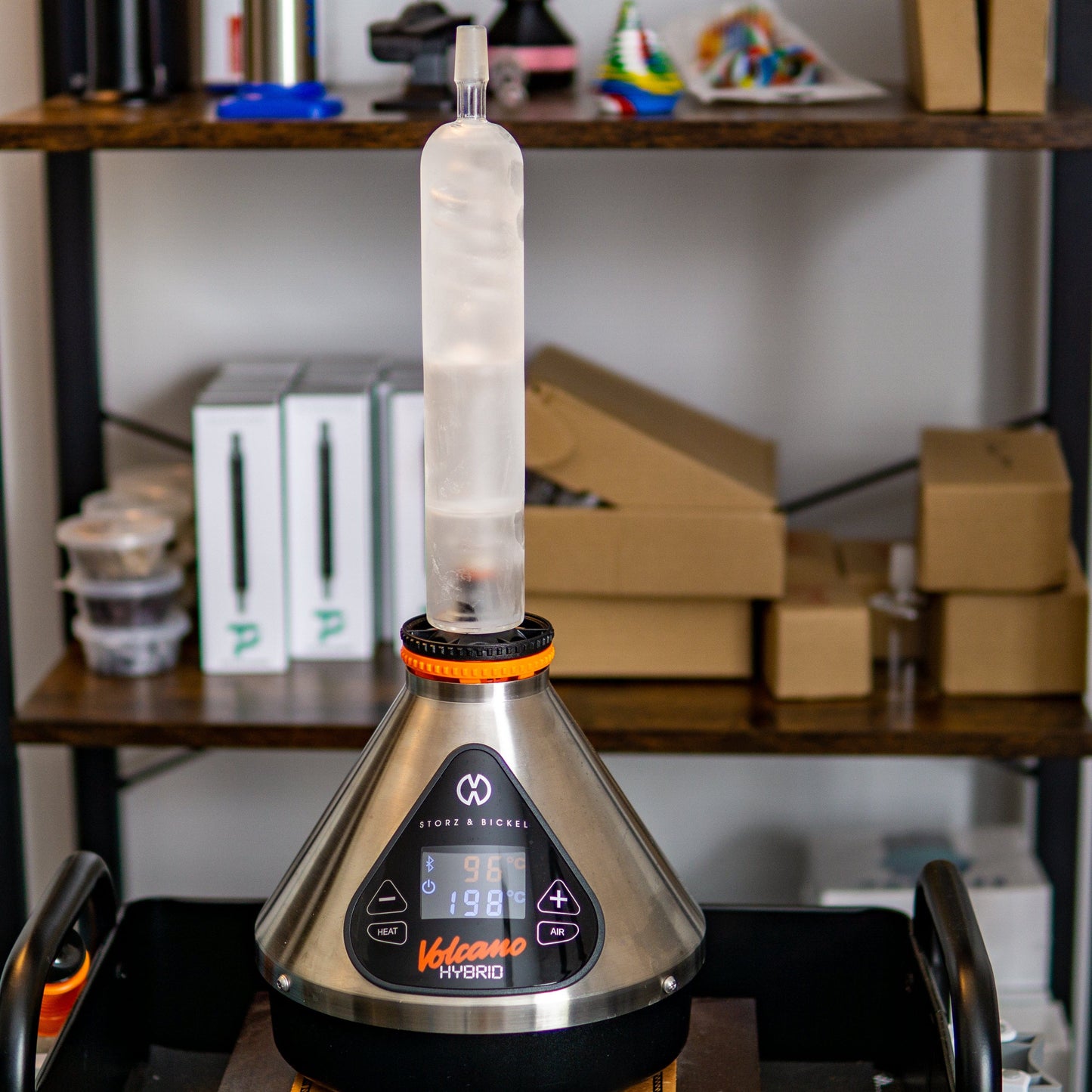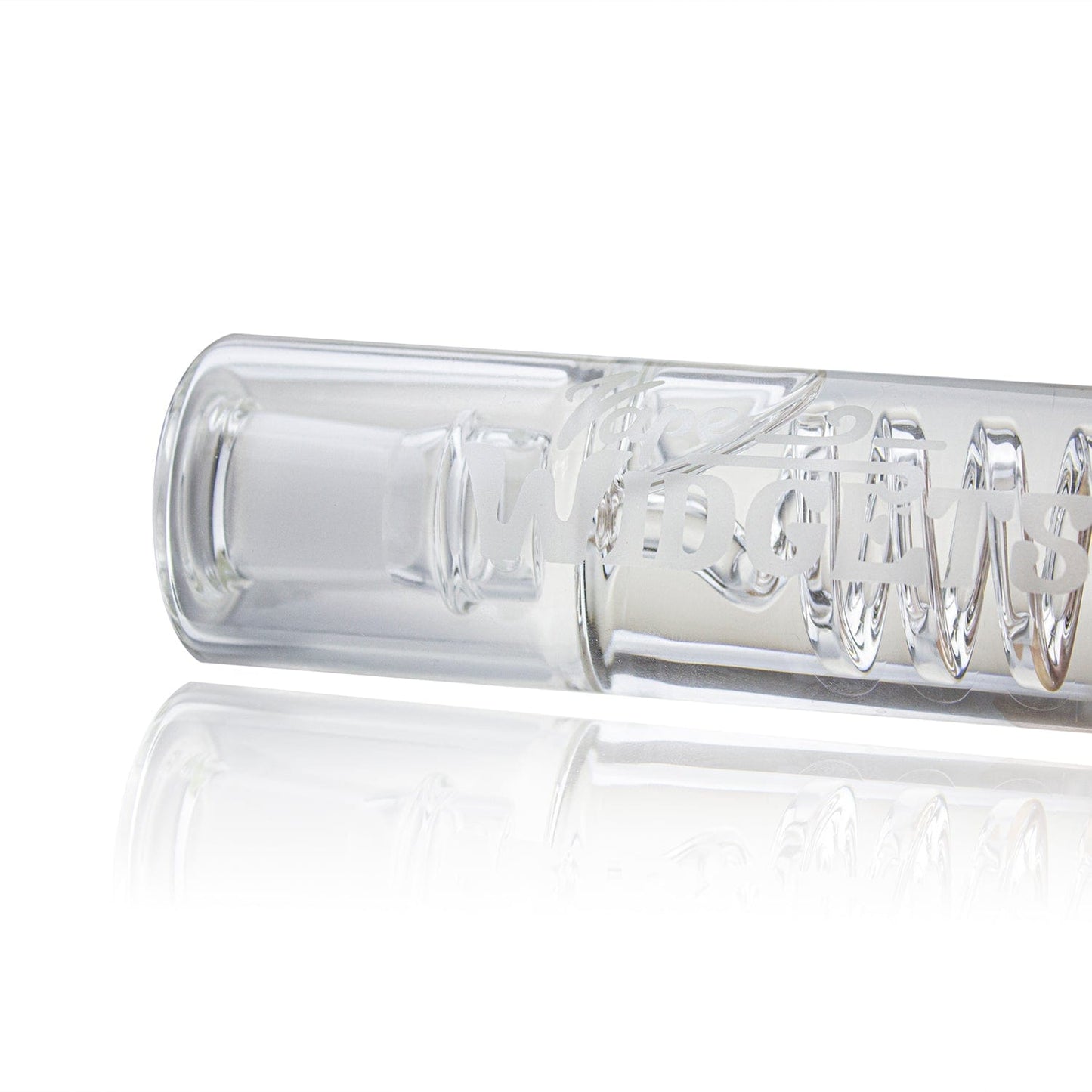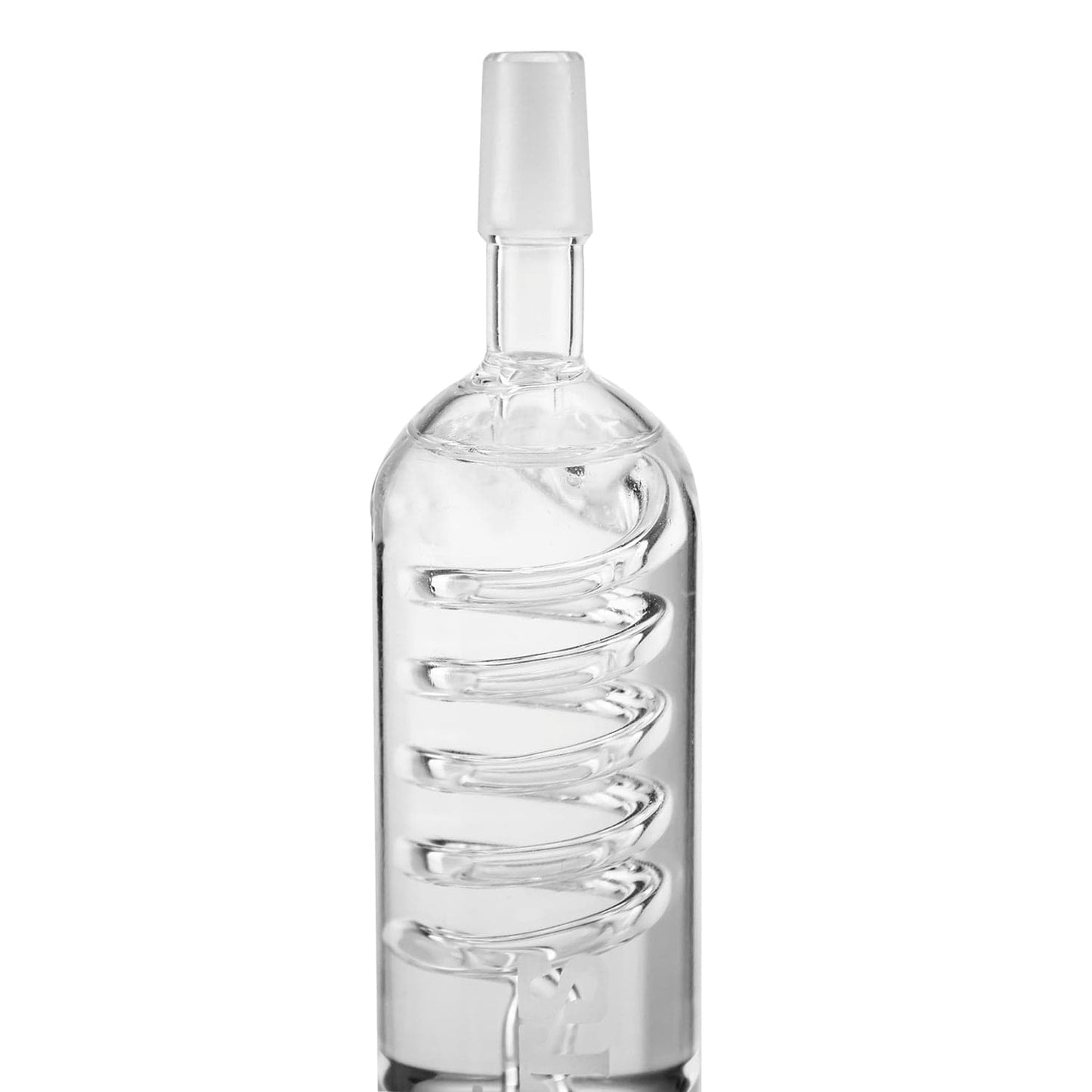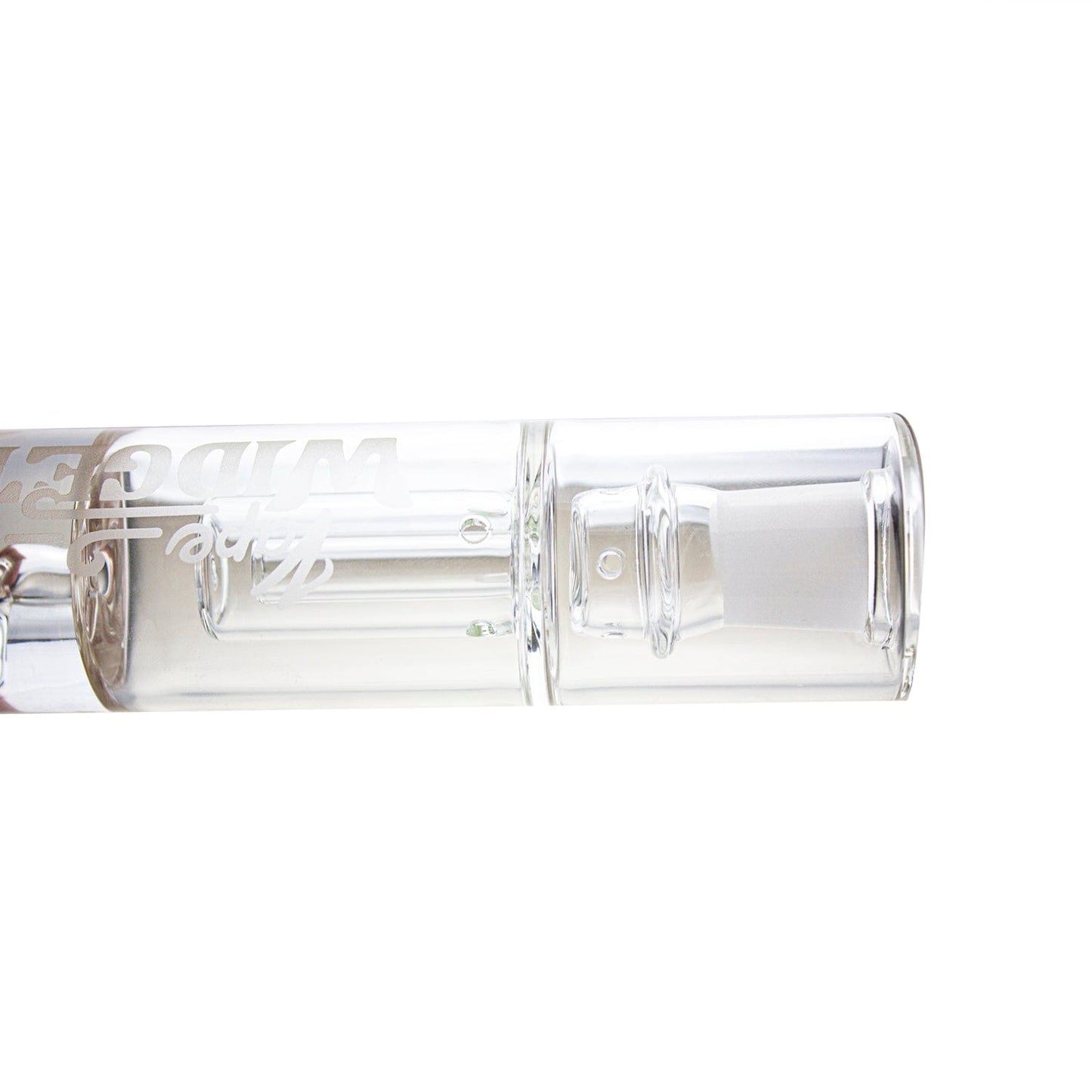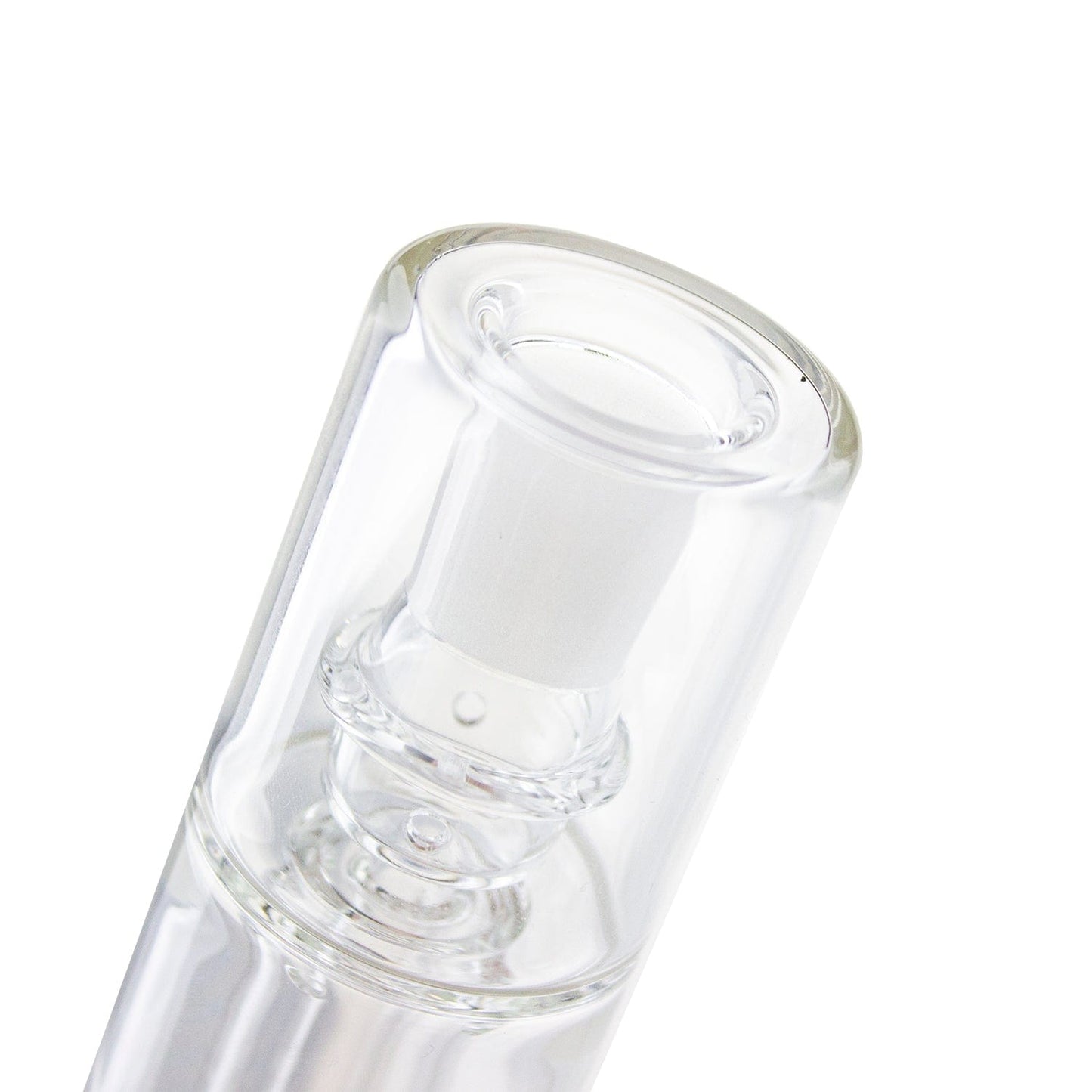 Great cooling
Never have I had cooler vapor before in my life. Just keep it mind it need to be cleaned after a few uses or the spiral in the tube gets clogged. Other than that no complaints super cool vapor!
Glacier tube
After trying it for the first time it definitely helps on the coughing.
Best Volcano Addition Ever!
This thing is awesome, and it gives me the smoothest hits ever. Highly recommend if you want to take your Volcano to the next level!
Amazingly Cool
Just upgraded from the obsidian to this monster. If you have a volcano might as well go balls to the wall and upgrade it with this